SPONSORING YOUR COVID-19 TEST.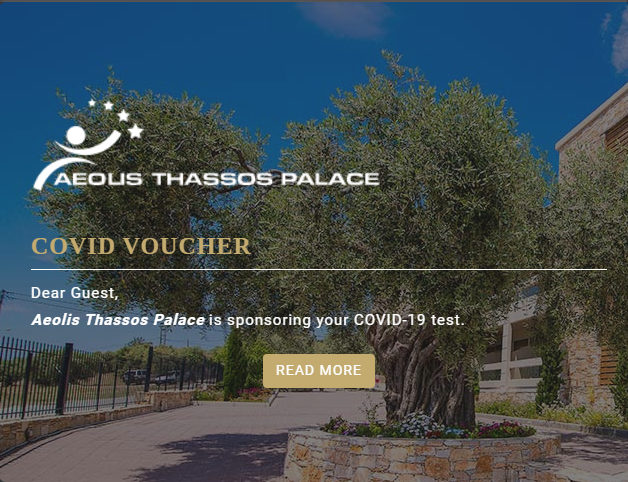 Dear guests,
A full refund of the total payment of your COVID test will be made to you*
*  Minimum stay 7 days
** 80euro per adult.
Payment Policy
30%  Deposit at the time of booking.
70%  Upon Arrival.
There is no cancellation fee for cancellations 14 days prior to arrival.
Any deposit made will be returned in full.